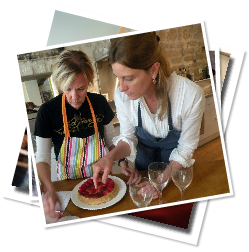 Pass on your skills!
At LeatherHead Start we believe that our clients need help to build their self-confidence and regain a sense of hope for the future. A peaceful gardening session can be just the therapy needed to ease the pain of a life left battered and bruised.  For others, an art session can be the place where hidden talents are discovered and praised, perhaps for the first time.
This is where you come in. Can you play an instrument? Can you teach literacy or numeracy skills? Are you an artist? Would you like to share a subject that you are passionate about with our clients? We are looking for individuals who have a specific skill or interest who would like to come down and work with our clients either in a group or on a one-to-one basis.
Here are some of the specific roles we are looking for at the moment but we'd be happy to hear from you if you have any other ideas. Please click on the roles below to download a role description:
If any of these sound interesting or you have something else in mind please contact our Learning Development Worker, Katherine Moore on katherine@leatherheadstart.org or if you'd like to have a chat please feel free to ring on 07542 780 919.