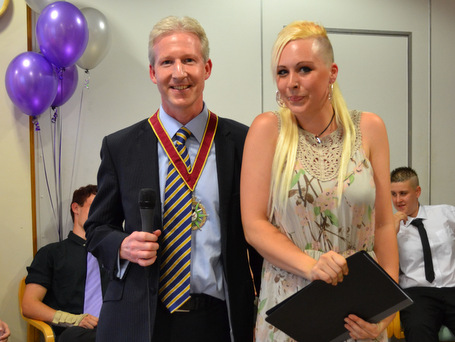 Hey, my name is Sam. I'm 22 years old and after hearing my friends go on about this Prince's Trust thing I thought I'd give it a go. I had recently quit my job with Domino's Pizza and wanted to take my life in a new direction.
When Kat, one of the LHS staff, took me to the Prince's Trust Open Day, I met Paddy who told me someone from a previous group had gone on to work for the children's holiday company PGL. I had done a year's work in outdoor education in my past and the Prince's Trust Team programme seemed like a good way to get back into that line of work.
The best parts of the Prince's Trust for me have to be my work placement, the Dartmoor trip and the community project. I really enjoyed the abseiling and the team challenges in Dartmoor and I loved the rock climbing and teaching aspects of my work placement with Surrey Sports Park. Doing my work placement has really given me a taste for being a rock-climbing instructor. This is definitely what I want to do as a career. My next steps will be to try my hardest to get a job in the climbing industry as an instructor.
The only down side to the whole of my Prince's Trust experience has to be all the paperwork, and the temperamental laptops that seem to always fail on me. Oh and breaking my finger climbing…but then again I did that having fun. I would definitely recommend the Prince's Trust Team programme to anyone wanting to give it a go… it's an amazing 12 weeks!
Photos
Above: Sam looking very glam at her final presentation with the High Sheriff of Surrey.
Below: Sam with the rest of her team at her final presentation.